Southern California food businesses require a top-of-the-line linen provider. Choose Republic Master Chefs' exceptional service! You will not regret this decision.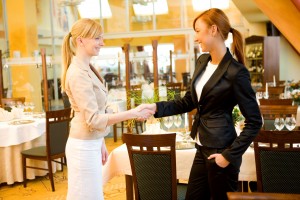 Here are some reasons why your Southern California food business should partner with us:
Price – We ensure affordability, as well as high-quality products. You will save more money through our linen service, rather than handling the laundering in-house. Linen services may save your business money and time.
Products – We provide a variety of products for your business. We provide food and beverage industries with uniforms, tablecloths, linens, aprons, kitchen towels, Restroom Service, mats, as well as other services. We also offer specialty linens for food processing facilities, consisting of quality uniforms and products that meet USDA requirements and standards.
Service – Our service is top-of-the-line. We guarantee on-time delivery, so your business is never without the products it needs daily. We ensure the truck drivers are delivering the exact items your business needs.
Quality – Our quality is top-of-the-line at Republic Master Chefs. We ensure the linens we launder are certified, and maintain quality and sterility. You will not have to worry whether or not your linens are clean and sanitary when working with us.
Customer service – Our customer service standards place our customers above all else. We make sure you and your business receives exceptional service.
Contact us at (323) 735-1661 or on our website republicmasterchefs.com to get started with our linen services. You will want to partner with us and see how smoothly your business runs with us as your linen provider.