Our
Environmental
Promise
Our Clean Green System
Sustainability and a Cleaner Environment
Your uniforms and linens will look and feel fresh, because our innovative approach to cleaning and finishing is specific to each type of clothing or fabric. But just as important is our commitment to environmental responsibility.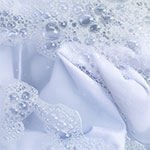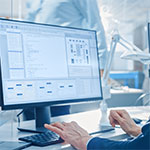 We have set a new green standard in textile services by setting new benchmarks through recent technology improvements.
40% reduction in pollutants discharged
60% reduction in water usage
35% of water used is recycled
30% reduction in energy usage
Use NPE environmentally-friendly wash chemicals that are anti-pollutant
Our Green Clean System reduces pollutants being discharged, conserves millions of gallons of water on an annual basis, and reduces energy usage. And we don't intend on stopping here! We are always on the search for more efficient ways to process your textiles.
All of our services begin with a FREE consultation to make sure that we know exactly what you need, and you know what we can offer you.