Restaurant Linen Services: Tablecloths and Linen Services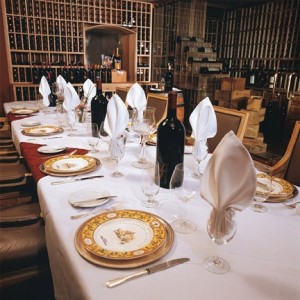 Your restaurant should dress to impress. Do it with the right set of tablecloths and linens! Let Republic Master Chefs' line of classy, high-quality table linens help you create a good and lasting impression.
In today's fast-paced world, a professional table linen service isn't just a perk – it's an absolute necessity. Let's face it: you don't have the time, human resource or money to buy and maintain industrial-grade laundry equipment, launder and fold your tablecloths and napkins each week or monitor your linen usage. At Republic Master Chefs, we make restaurant linens easy by providing you with high-quality products and reliable laundering services.
Tablecloths
A tablecloth sets the tone of a whole restaurant. It's a simple marker of class and elegance that you can't afford to go without. Our line of high-quality restaurant tablecloths will instantly elevate the ambience of your restaurant, improving the overall dining experience for your guests.
Napkins
Invest in class with Republic Master Chefs' napkins. Our commercial laundry can handle your entire napkin volume, delivering freshly-washed napkins to your restaurant door every single week.
Contact us today for a free table linen consultation!
.